Games and Sports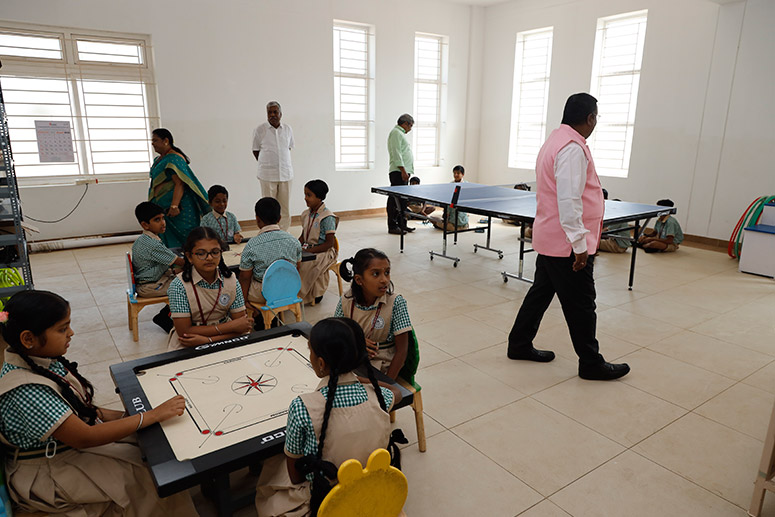 Playing sports helps students stay in shape, teaches how to organize time, boosts friendships and build relationships with peers.
Through sports activities, students are trained to inculcate good habits and skills that enable them to be disciplined. Importance is given for self-care and hygiene. The department aims at developing soft skills such as self-esteem, time management, team spirit and humanity among the students.
Students are trained in Indoor games like Chess, Carrom, Table Tennis, Shuttle and outdoor games like Football, Handball, Kabaddi, Kho-Kho and Throwball are trained.
Track and field training focuses on techniques according to the abilities of the students.